1 june 2016 :

Today it's exactly one year our dear friend Kirill left us.
The whole week we light some candles next to his pictures and try to get close to him as possible.
You can visit his last resting place in Lochristi, Crematorium Westlede.http://www.westlede.be/lochristi-begraafplaats-strooiweide-A

Kirill rest on "strooiweide A". The picture below was taken last tuesday, june 24th.

Visit Kirill's fanpage : Kirill Pokrovsky Friends on Facebook


---
7 march 2016 :
Kirill Pokrovsky Friends on Facebook
---
24 july 2015 :

During the funeral of our beloved friend Kirill there was an audio-visual montage.
Pictures of Kirill were shown and his compositions & performances were played.
Between 70 and 80 people took part of this funeral and memorial ceremony.
This montage was made by the people from Larian studios and Ilya Rogozin.
Thanks to Alexander Stiehl, a big fan from Germany, we are able to put the montage online.
You can see the montage in 3 different qualities, depending on your bandwith



VIEW THE PHOTOMONTAGE DURING THE FUNERAL
---
R.I.P.
KIRILL Vladimirovich POKROVSKY
° 25 march 1962 - + 1 june 2015

A great man, a fantastic composer and a good friend passed away.

Rest in peace Kirill Pokrovsky – we will miss you.

And thank you for all the gifts you've given us.

We each have our own Kirill story and many of us have Kirill presents on their desks.

All of them demonstrate how rich a person you were.

We've all hummed your music and we have marveled at how far your virtuosity went.

You were unique, a true artist, and we were very lucky to have you as a colleague and friend.

The world will never be the same again without you. We will remember you always.


Many thanks to all the friends at the funeral on friday 12 june
offering Kirill the right farewell he really deserves...

Many thanks for all the cheerfull messages in the guestbook

THE DARKER THE NIGHT
THE BRIGHTER THE STARS
(F.Dostoyevsky)


Click here for a bigger picture
---


2 january 2015 : NEW

The Best RPG Music of All Time - A New Dawn - Review from Alloy Seven



You can watch more details on Youtube : ---> https://www.youtube.com/watch?v=C_kXwpOvY8w


---
16 july 2014 :

Divinity Original Sin - 8 best soundtracks - The choice of keewee



You can watch more details on Youtube : ---> http://youtu.be/sFU0ZwROM5w


---
16 july 2014 :

The Soundtrack Kirill composed for the Larian Studios game "Divinity Original Sin"
More info about the new game : ---> http://www.larian.com/



You can see excerpts from a game player on Youtube : ---> http://www.youtube.com/watch?v=pQHb3JlxNUI


---
10 august 2013 :

The Soundtrack Kirill composed for the Larian Studios game "Divinity Dragon Commander"
The game can be bought at : ---> https://www.larianvault.com



You can see excerpts from a game player on Youtube : ---> http://www.youtube.com/watch?v=7lYge0nN6vM


---
22 april 2013 :
This is the concert that Kirill gave during a live(stream) performance, with new HD footage edited in.

1) Divinity 1 - Main Theme
2) Divinity 2 - Beach / Sentinel Island 3) Divinity 2 - Fly, Dragon Fly / Dragon Battle
4) Divinity 1 - Drunk with Dwarven Mirth
5) Divinity 2 - Ballad / Slavic
I can't place the ones after, although a couple of them sounded familiar. Could be just in my head,
they did say I think at some point that? Kirill was going to perform music from Original Sin.




---
27 march 2013 :
Divinity: Original Sin comes to KickStarter! Here's why.

We are nearing the end of our development cycle. What we have so far, is the best RPG Larian Studios has ever created. But, we also have the feeling that our job isn't done yet. The systems that are now in place, have a lot potential and because it took us quite some time to create them, we haven't been able to use them to their fullest yet. That's why we're looking to increase the size of our development team. And because our budget is finite, we decided to come to Kickstarter to ask for your help.


---> Visit Larian Studios and find out more about "Divinity Original Sin"
---> Read more at the Kickstarter Website
---
18 november 2012 :
The space offered by our fan Alexander is also available again. Thank you so much Alexander
CLICK HERE


---
4 november 2012 : Kirill participated on the Master Rockband concert in Moscow

Live Music Hall at MAI - Dubosekovskaya street 4a/1 - Moscow more info in Russian




Videoclips from this concert CLIP 1 CLIP 2 CLIP 3


---
7 december 2010 : placed a link towards Youtube video

Kirill performing on Master reunion concert in Luznhiki Stadion Moscow 2006

Click here for the video 1

Click here for the video 2


---
27 october 2010 : Kirill performed in Moscow with the rock group Master


More pictures of this concert HERE
---
24 october 2010 : The tracks of "Romantic on the Road" were added to the download section

Enjoy this tracks and please feel free to put your comments in the guestbook.


---
8 july 2010 : NEW MIRROR SITE in Nederlands from "Round Window Studios"

complete with the pressmap and wonderful abduzeedo.com awarded design from Valeri Potchekalov is online. www.drkeyreal.be


---
24 mai 2010 : The soundtracks of Divine Dininity II - Ego Draconis were added to the download section

Enjoy this tracks and please feel free to put your comments in the guestbook. Some of these tracks are also on Youtube. Search for Kirill Pokrovsky to discover them.


---
2 April 2007 : MP3 downloads and videoclip are now only available through Rapidshare.

The fans downloaded so much files and the traffic costs were getting too expensive for Kirill. Normally fans pay to get their Idols music. In this case Kirill payed huge bills to give free music to his fans. Thanks to Rapidshare it's still free for the fans and it's now free for Kirill as well.

---


October 2005 : Kirill again visited his home city of Moskow. Should we call it the third rome or a new Babylon? The megapolis of 20.000.000 people amazed and inspired him by its vitality and changes that happened so quickly.
As one of the foundators of Aria Kirill was invited for the celebration of this Russian megapopular metal band. Aria is still performing and attracts millions of of fans (already 3th generation). The very first 2 albums and the original Megalomania are still considered to be very unique and valued as very special.




The audience of 12.000 people filled the Luzniki Stadion in Moskou and burst in applause when Kirill came on stage to perform his famous Megalomania that became throuly the Aria Anthem. The complete audience was singing along when Kirill joyfully played it on the Korg Trinity.


Download the videoclip on Rapidshare
---


The bigest North American website - deducated to video games, music and another form of intertaiment and show biz - IGN.com has more than 20 million unique visitors a month, and more than 200,000 active monthly and annual subscribers. Year of 2004 "outstanding achivement in music" from Rpg vault is granted to Kirill for his score to Larian studios Beyond Divinity.

"Kirill Pokrovsky demonstrated his talent and sensitivity by creating a score for Beyond Divinity that may well be its defining strength. The individual tracks not only succeed in capturing and conveying a variety of moods to suit the game's range of situations, but also come together to form a unified and eminently enjoyable whole that played a critically important role in Larian's intriguing tale of a character soul forged to a Death Knight".
---


After the piano concert in the city hall of Melle the artist Roger Bockstaele dedicated a metal sculpture to Kirill's composition "Flight of the Eagle".
---


5 years already Kirill has been invited to open the probably most prestigeous Gala Ball for young people in Knokke Belgium.
---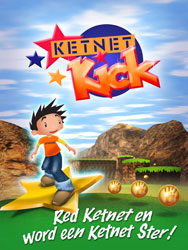 Kirill participated in a multimedia project Kick for the popular children's channel Ketnet. Among other amusing things the kids can create their own songs in different styles from heavy rock to scate punk and hip-hop with music fragments composed by Kirill Pokrovsky.

KetnetKick is a project from multiple services within the VRT in coöperation with game developer Larian Studios. Please visit the Ketnet website www.ketnetkick.be


---


We introduce a complete set of music tracks from Divine divinity by popular demand of the fans, including all ambiant tracks too, so drag them into you play list, turn off the light, enable the visualisation of your media player and dive into the strange Gothic Spiritual World of fantasy - Divine Divinity. As one of my fans wrote this is a very powerfull experience, but be carefull with candels - secure them from starting the fire :)
---



Kirill attempted to Midem - international exhibition of recording industry, both pop and classic conferences in Cannes, South of France. As a part of SABAM (Belgian authors rights association) delegation and a participant of Vadim Piankovs "Baggy Publishers". Kirill strongly believes that instead of trying to control the exchange and flow of intellectual property the industry should adapt to new technologies and support them.
The similar situation already happened when audio cassettes and VHS tapes were introduced. After all when big profits are not an issue anymore only real music lovers and enthousiasts will stay in industry. Artists will become more independent and responsible for there own concert carrier. Nicely edited CD-DVD with a booklet and artistic signature will be always an a desirable collectors item especially sold on the concerts. If the price of other products will be only slightly higher them the blank media - it will always sell for timesaving and quality reasons.
After all even if data transfer will be somehow controlled (that is completely impossible) there are digital radio and tv channels from which music can be easily recorded, collected on HD and stored on CD or dvd, so the whole story comes not to downloading of mp3 but to introduction of recordable digital media as C.D. writers for PC that ironically were pioneered by Phillips and Sony.
And finally there is big amount of people who has nothing to do with computers (unlike the teenagers to who the recording market was legally deducted) or will not spend time to copy or download and plenty of customer with somer money to spend for collector items or gifts. The industry should not try to stop the changes but adapt to it.


---


Kirill's music in the PC-game "BEYOND DIVINITY" (2004)
Question of GGMania: The music in Divine Divinity was hands-down one of the best in RPGs. Can we expect Beyond Divinity music to be of the same quality? Answer from Swen Vincke (Larian Studios): Yes - Kirill Pokrovsky - who won so many awards with the music for Divine Divinity - will be doing the orchestral score again.
---
Kirill's music in the movie "SLAV'S MARCH" (Russia 2003)
Director: Natalia Piankova
Actors: Galina Bokashevskaya, Marina Yakovleva, Alexander Bogdanov,
Oleg Khusainov, Ilya Narodovoi
Tragic melodrama: When a son calls his mother in Moscow from Chechnya and says that he is doing fine, she gives up everything and goes to find him. Svetlana feels that soothing is wrong with her son Sashka, you can never cheat the heart of a mother. Meanwhile the young soldier who had escaped from the Chechen captivity was rescued by a 40-years-old woman, who couldn't save her own child from drugs. Svetlana will do anything to hide her Sashka from this woman, someone else's trouble and everyone who is around him. But they are not let him go, they have their own dreams.