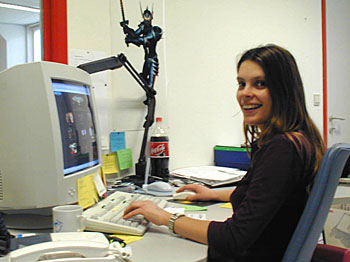 This wonderfull girl is Lynn. Amazingly hardworking but always sharming and saves Larian studios from many disasters including the natural disasters caused by some guys forgetting to to turn off the water tap in the bath or switching off the pizza owen. She literatuly drags me out of bed at imposible hours (for an artist), early in the morning and brings me to work.I definitly think that many Larian projects would be not possible without Lynn.
She has a hand full of skills from office management to graphic design. It is not a flemish habit to push, but the soundtrack would never be finished without her (because this russian composer would simply oversleep all deadlines:). She is also a passionated music lover and we often sing together, that makes the other wizzards at Larian wonder. And yes ,she is the only girl over there, and as I heard she would prefer to keep it this way :) :)

Lynn now also very often shows her creativity as remixing artist and computer DJ,




Kirill had the pleasure to play with Mr. Lakatos...
He was overwhelmed by this event and the spontanious vibes...




Bedrich is a violin builder, yep...
give him a good piece of wood
and he turns is into a wonderfull instrument.
He is also a sharp dresser, intelligent, sophisticated
and a real "partybeast". He loves movies and pretty girls.
He is my friend and inspiration for some time now.
Oh... a young wizard of course.




John Bourguignon - a wonderful young friend of mine I believe that I also influenced him in some way, who has a talents for computing, music composing, he also has a romantic side that he expresses with his piano compositions and a "revolutionary" side, that he shows in his electronic music.
He is studying in art school, learning the graphic design that will make him undobtlly the excellent multimedia artist. One of his dreams is to open one day an futuristic dancing, full of virtual reality plus ability for people to have a social contact, that is difficult in many of dancing places now.




Monique is an artist,that's the reason why we feel so familiar in this confusing world.
She is a professional teacher of ceramics in the Art Academy of Ghent.
She's a very good friend of mine and
she always helps me when I fall out of track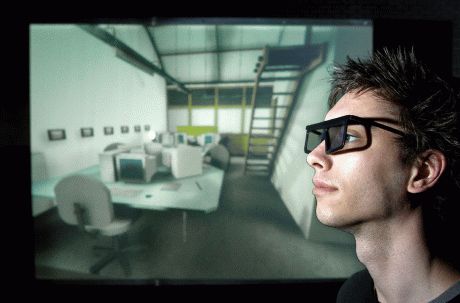 This is my amazing friend Maarten van Grinsven from Tilburg, Netherlands,
who somehow influenced my life by introducing me to the mythology of Startrek,
some resent Heavy Metal tracks and smart technological gagets.
I hope to work with him on my concerts and interactive multimedia compositions
holodeck style music experiences in fantasy worlds.
If you interested in Virtual Reality, need a 3d presentation
or just looking for the investment in something cool and futuristic,
you can find him through www.visionair3d.com




... with Annie and Tony at Neyt Interieur Beervelde ...




... the famous guitarist Francis Goya and singer Vadim Piancov ...




... with Valeria Anders.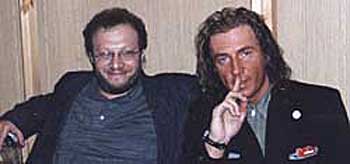 ... Mr. Alexandr Elin, the famous impressario and author of many Aria lyrics
also responsable for the song "Such as Putin", the most clever poet I ever met...




... Katia from Moscow is my friend for a long time,
you recognise a real Lady when you spot one
This picture is not a publicity for orange juice...




Dimitri with scientific intrests is looking at Ilya who is smiling,
being so happy to be in Moscow once again, and Katia is obviously
very proud of her son Pasha junior.




Russian double doctor of physics Igor is surrounded by miss Belgiums
but we all know that real beauty comes from within...




Kirill on a photoshoot with Soulwax...




Kirill on a photoshoot with Soulwax...

If anyone has taken pictures of Kirill during a concert
please do'nt hesitate to sent them to the webmaster:
webmaster@kirillpokrovsky.com